You Do Realize This Sunday Is a Holiday, RIght?
This Sunday, September 29th is National Coffee Day! Make certain to celebrate with a cup of your favorite brew. And, make certain to take advantage of free offers and deals - here are some you can find around the Lowcountry ...
Bruegger's Bagels: Members of Bruegger's Inner Circle rewards program get a free medium coffee with any purchase each day through Sunday. Sign up at www.brueggers.com.
7-Eleven: With the 7Rewards app, get any size coffee for $1. Download the free app at www.7-eleven.com/7rewards.
Barnes & Noble: Get a free hot or iced tall coffee with the purchase of a bakery case item Sunday.
Bojangles': Starting Sunday and through December 31st, any size of their signature Bo'Town Roasters coffee is just a dollar
Circle K: Get a free medium coffee Sunday with the Circle K app
Dunkin': Buy a hot coffee and get a second cup of equal or greater value for free Sunday.
Krispy Kreme: Get a free coffee and one Original Glazed Doughnut Sunday, no purchase necessary. And, through Sunday, participating locations are serving the Original Filled, Coffee Kreme Doughnut.
Pilot Flying J: Get any size hot or cold coffee for free Sunday with an offer in the Pilot Flying J app, which you can download at www.pilotflyingj.com/app.
Starbucks: Through Sunday, for every cup of medium roast Siren's Blend coffee sold, 15 cents will be distributed between International Women's Coffee Alliance and Days for Girls, two organizations that support empowering women and girls.
Whole Foods Market: Get a free can of High Brew Coffee on Sunday with a coupon you download at www.highbrewcoffee.com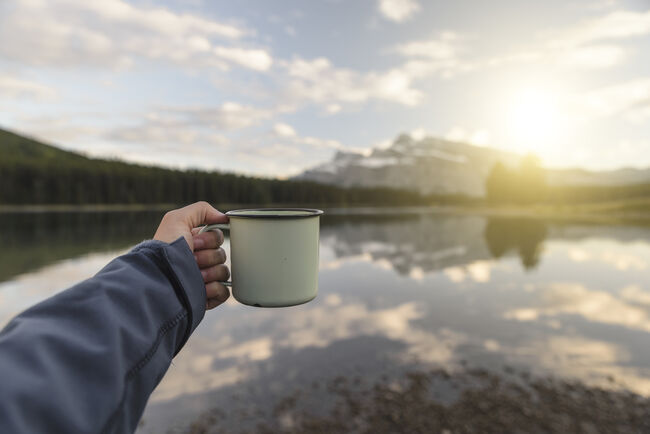 Brian Cleary
Wake up with Brian Cleary playing Better Music for a Better Workday on the Y Morning Wakeup!