2020 Southeastern Wildlife Exposition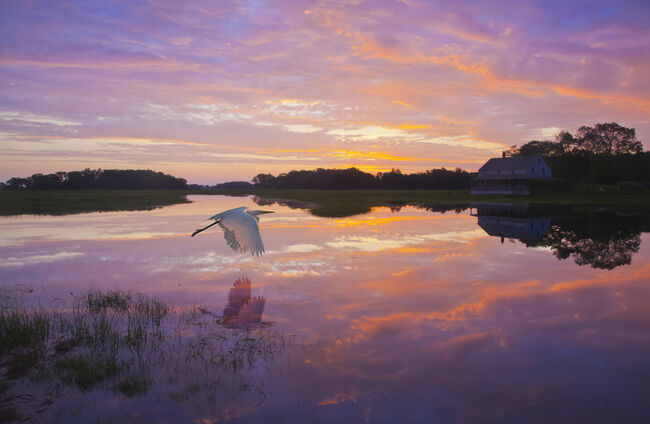 Don't miss this three day wildlife event filled with art, various exhibits, sporting demonstrations, conservation education, food, drinks and more! With more than 40,000 attendees, the Southeastern Wildlife Exposition is the largest event of its kind and makes its home right here in Charleston, South Carolina. Bringing people of all different ages, artists, conservationists, families and sportsmen together for its 38th annual event, SEWE is an experience everyone can enjoy! Click here to view its full schedule of events like gallery hours in Charleston Place, DockDogs in Brittlebank Park, Birds of Prey Flight demos in Marion Square and much more!
🎫 See where you can purchase tickets below.
Downtown:
The Gaillard Center, 95 Calhoun Street (Monday-Friday 11 a.m.–6 p.m.)
Charleston Visitors Center, 375 Meeting Street (Daily, 8:30 a.m.–5 p.m.)
Mount Pleasant:
Town of Mount Pleasant Visitors Center, 99 Harry M. Hallman Jr. Blvd in the New Mt Pleasant Waterfront Park (Daily, 9 a.m.–5 p.m.)
Kiawah Island
Kiawah Visitors Center, Town Hall, 200 Beachwalker Drive (Monday – Friday, 9 a.m. to 5 p.m.)
North Charleston
North Charleston Visitors Center/American LaFrance Fire Museum, 4975-B Centre Point Drive (Monday – Saturday, 10 a.m. to 4 p.m.)
You may also purchase tickets on-site, during SEWE 2020, at the following locations:
– Brittlebank Park
– Charleston Place Hotel
– Gaillard Center
– Marion Square
⏰February 14th, 15th, and 16th from 10:00AM to 6:00PM
🎫 Tickets aprox. $15 - $50
📍Main Expo: Marion Square | Downtown Charleston (separate events have different locations, see website)
For additional information visit their website or call their number at (843) 723-1748
📷Getty Images